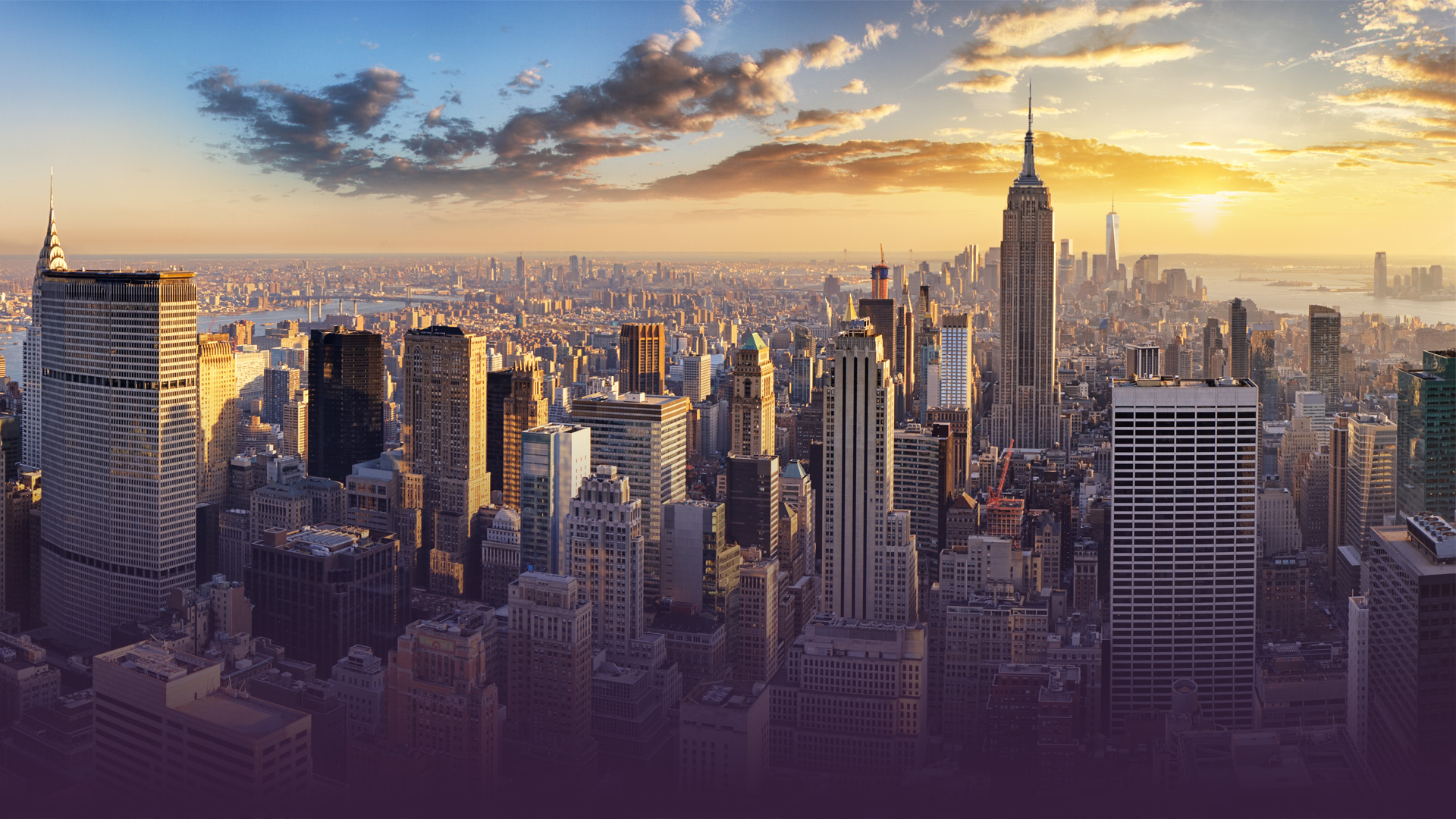 And boost business opportunities...
...in the real estate and infrastructure sectors


Since 1998 making a real difference in the real estate and infrastructure sectors.

Our History
Established since 1998 and founded by Henri Alster, GRI was the abbreviation for Global Real Estate Institute.

With the spirit of a real community, the company started by producing top-level conferences for a senior audience (developer, lenders and investors). Later, with the advent of the Club and the penetration in the Infrastructure sector, the Global Real Estate Institute became simple the GRI Club.

Using the strength of its brand recognition and special relationships in the market the GRI Club become the GRI Group with the launch of Smartus a new event company focused on building knowledge and sharing expertise in emerging markets.

In line with the latest developments in the real estate and infrastructure industry the GRI Group launched two new initiatives: GRI Tech Club and GRI Capital.

I.M. Talent is the latest development by the group, using their high-level relationships to source talent for companies looking for C-Level executives within the real estate and infrastructure industries.


Minds connected
shaping the future

In everything we do we believe in creating meaningful relationships - we believe in celebrating what makes each of us unique and bridging gaps.

We do this by designing experiences that bring bright minds together helping them build meaningful relations. We connect the dots between individuals and businesses understanding what makes them tick. We believe in the power of face-to-face contact in an era of digitalisation.

We are the essence of global leadership; we are minds connected shaping the future; together, we generate economic growth, we move economies.

Being a leader is having the ability to translate ideas into attitudes, to transform thoughts into new projects, to bring the future to the present, to forge new paths where they don't exist. That's leadership, that's your GRI Club.

Commitment

We honour our commitments
We give our best to anything we
have committed to

We are together

We believe that working together is better than working alone
We win and lose together. Every victory - small or great - of a collaborator means a step forward for the whole team
Communicating 'why' something needs to be done is critical to any collaboration

Diversity

We value what makes each of us unique
We celebrate cultural differences
As individuals it's better to compare yourself to yourself yesterday, rather than the person next to you

Dialogue and
transparency

Nothing beats face to face interaction over email
The only assumption we make is 'positive intent'
We prefer to doubt something has been communicated clearly and repeat

Discipline

We fight against the temptation to focus on what's 'fun' over what's necessary
To get somewhere you need to know how to get there; and even the tiniest steps matter

Empathy

We believe in putting yourself in someone else's shoes
We want to help our colleagues realise their dreams
We believe that we are all mirrors; a positive attitude will be reflected back at you

Entrepreneurship

We think big
We admire courage
We like to think outside the box
We always try to question the status quo

Excellence

We don't stop until we're satisfied
We believe that we are the best at what we do
We want to be the first to discover better ways to do what we do

Flexibility

We believe in recognising individual needs and personalities and adapting accordingly

Integration and
communication

We believe that integration and communication between the team is more important than complex processes

Positive intent

We act considering positive intention in every action of our employees
We believe our staff want to do right by us
We ask for trust in the decisions made by our business leaders; that these are in the interest of creating a sustainable business and attracting the best talent

Responsibility

We believe in making our own luck
If you are unhappy with a situation, change it yourself
We commit to supporting your path in every way that we can; responsibility for walking this path lies with you

Resilience

We believe that the ability of adapt to changes and learn from past mistakes is in our GRI DNA
Every failure contains a valuable lesson that will contribute to future success; the most important thing is to recognise that lesson and learn from it

Respect

Respect above all
Respect for people is a foundation of GRI
Disrespect and Insensitivity are not tolerated at the GRI

Henri Alster

Henri Alster

Chairman

GRI Club

henri.alster@griclub.org

+44 7 768392892

+44 20 7121 5070

Founding Chairman of the GRI, a global club of investors active across the Americas, Europe, India and the Far East since 1998. He previously worked for 20 yrs as a RE investment banker, advising or partnering with Goldman's Whitehall Street, KLM Pensioenfonds, Forest City Enterprises and others across the USA and Europe. He led Citicorp's RE investment banking efforts in Europe between 1988-94, closing Europe's two largest land deals in Paris on behalf of Exxon and Pechiney. He previously spent 5 yrs in f/x activities with ITT Corp and Chemical Bank in New York and Brussels. A Columbia Business School MBA ('74), Henri is an undergraduate Technion Israel Industrial Engineer ('72). He is fluent in English, French, Hebrew, Dutch and German.

Gustavo Favaron

Gustavo Favaron

CEO

GRI Club

g.favaron@griclub.org

+44 2071215074

Gustavo Favaron is global CEO and Managing Partner of the GRI Group, present in more than 60 countries with the mission of connecting leaders, fostering relationships, disseminating knowledge and contributing to the generation of real business opportunities in the real estate and infrastructure sectors. He is the originator of the club format which has boosted GRI's widespread expansion since 2013. Under his remit are the six GRI Group companies: GRI Club Real Estate, GRI Club Infra, GRI Tech Club, GRI Tech Fund, Smartus and Global Talent. A natural leader and a multicultural professional, Gustavo has a solid track record in business development, strategic planning, integrated management and highly complex negotiations.

Diego Tavares

Diego Tavares

Managing Director
& Senior Partner

GRI Club

diego.tavares@griclub.org

+55 19 9 99135588

+55 19 3203 0645

Managing Director and Senior Partner of the GRI Club, which brings together leading real estate and infrastructure players in more than 20 countries. He runs the club's real estate division in Europe, managing a highly evolved platform of conferences and member-only activities in a variety of locations across the continent.

Pedro Nicolau

Pedro Nicolau

Partner | Global Head of Infrastructure & Portfolio Director for India

GRI Club

pedro.nicolau@griclub.org

+55 11 98620-3494

+55 19 3203-0645

Pedro Nicolau is a Partner and the Global Head of Infrastructure and Portfolio Director for India at GRI Group. He leads the infrastructure division which is active in Latin America, India, China, and the USA. He also leads the real estate activities in India with a local team based in Mumbai. Prior to GRI, Pedro worked for Clarion Events Brazil in the Transportation, Mobility, and Sanitation portfolio. He has a bachelor degree in International Affairs at Unesp (São Paulo State University).

SEE THE PROFILES WE ARE LOOKING FOR RIGHT NOW.

If you are looking to be part of a global team that actively contributes to the development of the real estate and infrastructure sectors, communicating directly with the top leaders of these sectors, and are seeking to continuously improve your skills in a dynamic and challenging environment, then GRI is the place for you.

For more information on positions available see below

.